Has been 20 years behind the airline industryHe took Norwegian to Argentina – and now Ole Christian Melhus (52) is building up Norway's largest helicopter company. Private jets and large cargo planes are also on the drawing board.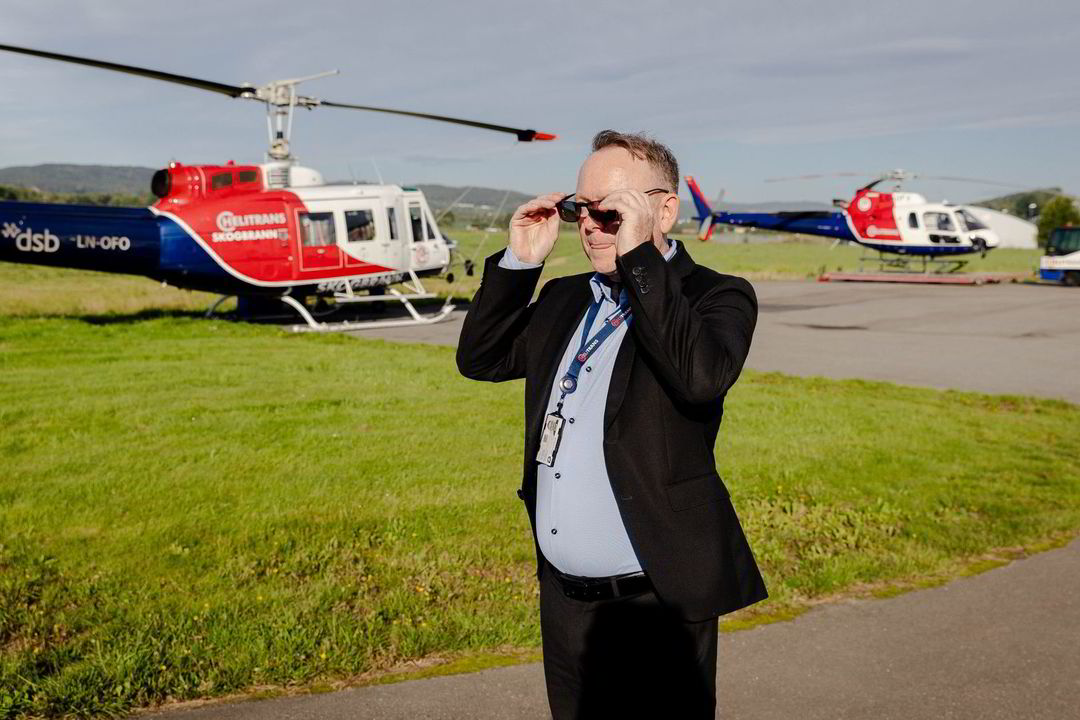 Jacob Trumpy Follow meReading List.PDFPart
"It's a sensation every time," exclaims Helitrans chief and pilot Ole Christian Melhus in the helicopter that rises high above the lawn at Kjeller Airport outside Oslo.
The passion for flying has not diminished after just over 30 years in the cockpit – and most of his career at Norwegian both in the air and on the ground.
Soon the helicopter will be on its way over Gjelleråsen and the spruce forest in Nordmarka. The company Melhus has headed for the past two years, Helitrans, specializes in emergency preparedness and monitoring of possible forest fires. By early summer, 17 helicopters were on fire alert at their peak.
"Then it went from very dry to very wet in South Norway. In August, we had a particularly large number of missions to save people from flooding, bring out medicines and remove timber that could have caused damage to hydropower plants," he says.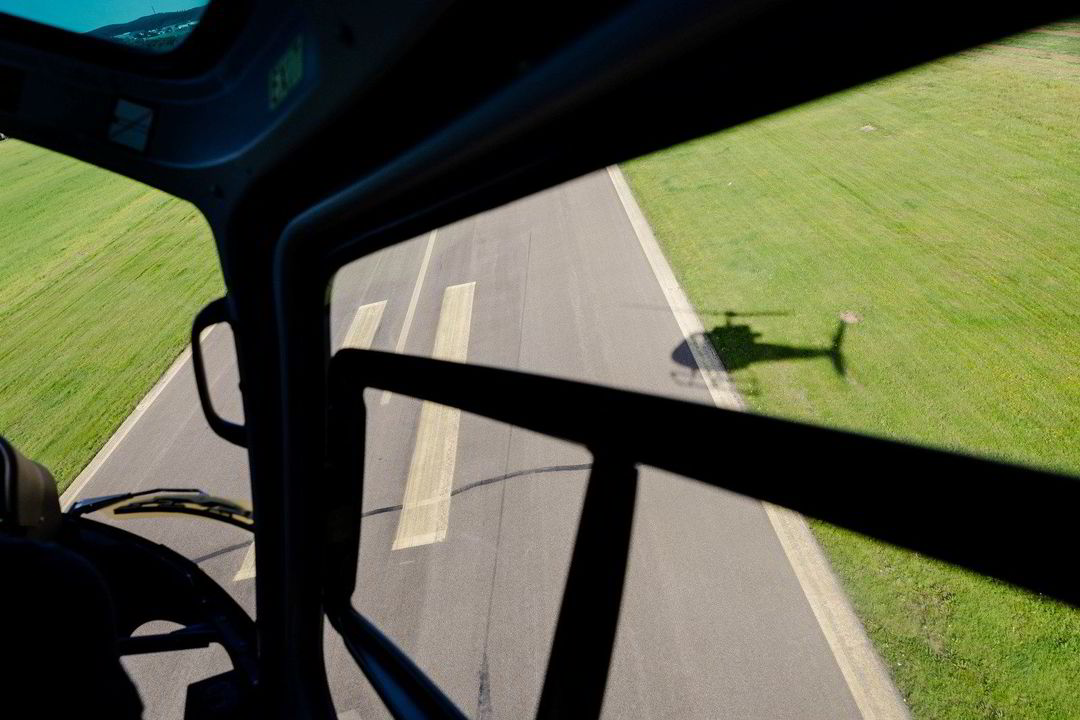 Big losses – and big plans
Helitrans is owned by real estate investor Oddvar Røysi from Sogn, who lives at Egge Gård in Hønefoss. However, since Røysi acquired Helitrans from Trondheim investor and oil service entrepreneur Ole T. Bjørnevik in 2017, the company has lost almost NOK 50 million in five years.
Helitrans
Helicopter company founded in 1990 and headquartered at Trondheim Airport Værnes.
Has 26 helicopters, mostly Airbus H125, stationed at 12 locations in Norway, on Svalbard and Iceland.
Performs a number of different assignments for the private and public sectors, including the construction of infrastructure critical to society, such as new power lines and transport of building materials.
Has an agreement with the Directorate for Civil Protection (DSB) in preparedness for forest fire extinguishing and transport of emergency crews, medicines and supplies in the event of floods and the like.
More
Ole Christian Melhus came in as the new head of Helitrans two years ago and has initiated a major restructuring.
"This industry has been 20 years behind the airline industry in terms of both structure and safety culture. It takes time to do something about. Given the current assumptions, we are on track to bring operations into balance," says Melhus.
This is at least the financial status after just over six months with many assignments for the public sector, mainly the Directorate for Civil Protection and Emergency Planning (DSB) on fire protection and flooding.
In the coming years, the helicopter companies will compete for major assignments for the development of power in Northern Norway.
NORWEGIAN AIR SHUTTLE
Last8,96
Alteration0,05
%0,56%
Time16:18:30
More at DN InvestorDayWeekMonth3 months6 months1 year3 year13:0014:0015:0016:008,7008,7508,8008,8508,9008,9509,000
1 week-2,61%
1 months-10,09%
3 months-28,43%
1 year21,44%
In order to get more legs to stand on, Melhus is trying to invest in new business areas and plans to enter the market for operating private jets on behalf of other investors, and air cargo with large jets. Melhus has set up new companies under the umbrella of Scandinavian Aerospace and hired several former colleagues from Norwegian.
If all the plans are realised, Melhus does not rule out the possibility of bringing in new investors on the ownership side at a later date.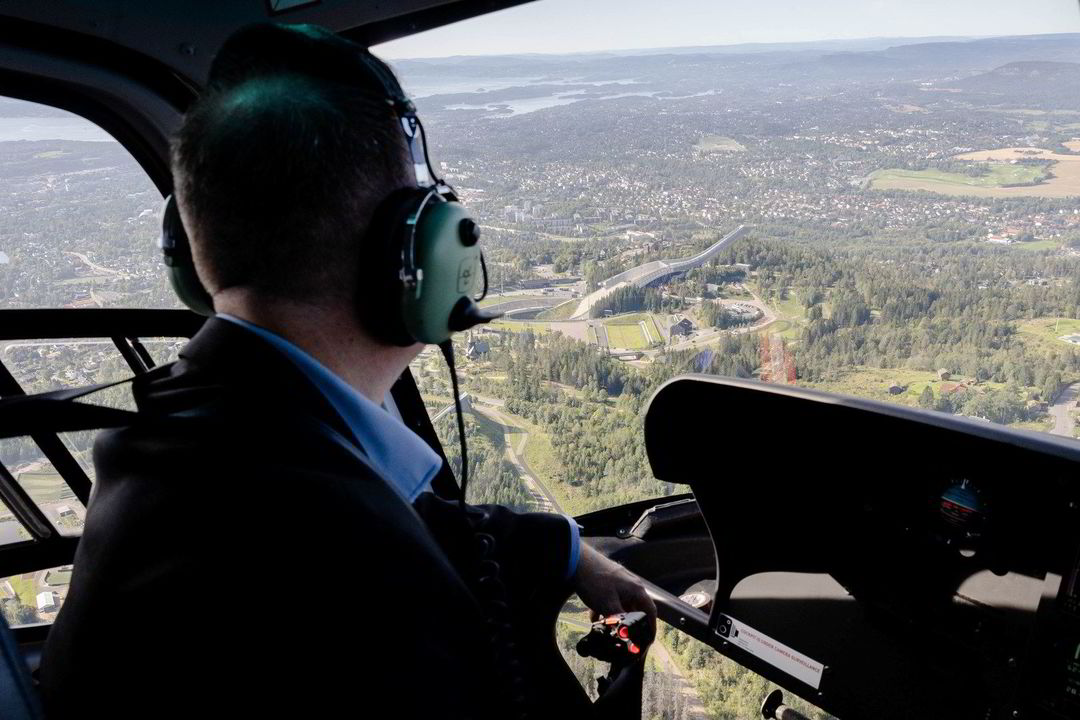 Was parked in Argentina
As a 15-year-old, Ole Christian Melhus from Hell in Trøndelag first flew alone in a glider, and was an exhibition pilot in acrobatics air shows just after he turned 18. A few years later he became captain of smaller jets, and already in his early 30s he was one of the youngest pilots to become captain of the newly established low-cost airline Norwegian. That was in 2003.
Ole Christian Melhus
Age: 52
Position: CEO of Helitrans
Background: Long-time captain and assistant air traffic controller at Norwegian. Led Norwegian's attempt to build Norwegian in Argentina from 2017 to 2019. The business never really became profitable and a sale process was eventually initiated at short notice and the Argentina business sold to the fund Indigo Partners in the US – major shareholders in low-cost airlines Jetsmart in Argentina and Wizz Air in Hungary. Melhus moved on to London as head of Norwegian UK until 2021. Has since led Helitrans, owned by investor Oddbjørn Røysi and his family.
Current: Sees need for better safety in helicopters and fights to reach profit for Helitrans More
Early on, Melhus became a trusted colleague of Norwegian founder Bjørn Kjos and gained acceptance for major innovations, such as removing heavy paper manuals on board the planes and placing them on tablets – where Norwegian was one of the first airlines in the world.
In 2017, Melhus was sent to Argentina to create a new airline – Norwegian Air Argentina.
"Bjorn gave me a note in his hand with the name and number of the secretary of the Minister of Transport of the country. That's all I had," Melhus says with a chuckle.
It was intended that the Argentina initiative would be up to 70 aircraft in operation, but it stopped at four aircraft and closure under current Norwegian CEO Geir Karlsen in 2019.
Nevertheless, Norwegian top Melhus brought back to Europe experience in his suitcase that made him suitable for new management jobs in aviation.
After a couple more years as head of Norwegian's operations in London, he was tempted by the helicopter industry.
11 killed in four years
He believes that commercial airlines have been better at investing in safety and training than the helicopter industry, both in Norway and internationally.
"For example, there has been no requirement to train in a simulator, which is why we bought our own simulator. It's been a culture problem," says Melhus.
| | | | |
| --- | --- | --- | --- |
| Helitrans AS, profit for the year 2022 (in MNOK) | 2022 | 2021 | Alteration |
| Turnover | 196 | 166 | 18,1 % |
| Operating profit (EBIT) | -1 | -14 | -% |
| Profit before tax | -10 | -16 | -% |
Since 2019, 12 helicopter accidents have been registered in Norway and a total of 11 people have lost their lives. The last fatal accident was in Verdal in Trøndelag late in the year last year.
The last fatal accident involving passenger planes was in 1994, according to the Civil Aviation Authority.
"I get motivation from restructuring something that can be much better. It's about processes, culture and efficiency. In the helicopter industry, it's mostly about training and safety. Today, training is also a separate business area that provides us with revenues and raises the level of safety throughout the industry," says Melhus.
On hold for two years
Melhus has chosen to hire a large number of new colleagues – including Norwegian's former air traffic controller Tomas Hesthammer (68) as the new part-time HR manager. This has contributed to increased costs before Melhus has managed to deliver a profit in Helitrans, but it is about positioning Helitrans among one of the two major players in land-based helicopter operations. Today, Helitrans is equal to Airlift in Western Norway, which makes money, primarily in the offshore market.
Helitrans has 26 helicopters spread at 12 locations around the country and on Svalbard and Iceland.
"We're going to slow down the growth rate for one to two years, and then we're ready to push the button. Many new power development projects are expected in Northern Norway and it will be a priority area.
"How do you want to grow?
"There is still a need for some consolidation and I think we will see some mergers. There are many small players and profits from large tenders are marginal. It will also have an impact on safety culture and sustainability if we get bigger players," says Melhus.
Dreams of the Dreamliner
At the same time, he and his colleagues are working on business areas that are taking the operations of Helitrans and its sister company Scandinavian Aerospace in completely new directions. Within private jets, they will offer competition for by far the largest player, Sundt Air at Gardermoen.
"It's about agreements for operation and rental, and we have already entered into an agreement with the owners of two aircraft in Trøndelag," says Melhus, and will not give any information about which customer it is talking about.
"We also see opportunities in the operation and manning of large freighters, such as the Boeing 787 Dreamliner. We have several colleagues internally with extensive experience on that aircraft," says Melhus.
These include HR Director Hesthammer, Safety Manager Torstein Hoås, with extensive experience from Norwegian and Flyr, and Operations Director Mubashar Kapur, former Norwegian long-haul pilot.
Melhus himself has kept the aircraft patch and has a small propeller plane at his disposal that takes him criss-crossing Scandinavia.